Generazione Critica is a project dedicated to a wider research on the most recent art trends on the international scene, with its main focus on the contemporary production of images. The core of Generazione Critica (i.e. 'Critic Generation') is an annual conference, usually taking place in October, composed a series of talks through which the lecturers inspect the art of present from a critical point of view. In this context, the word 'generation' refers not only to the aim of 'generating' a criticaldiscourse among the participants, but bears also a clear generational reference in itself: the speakers taking part to the conference, indeed, are born after 1970 and all the artistic practices under analysis have been realized from the year 2000 onwards. This choice allows a major, up-to- date focus on the most recent productions and a deeper investigation on the artists and their researches.
The Generazione Critica conference will take place in Modena on the 20 and 21 of October 2016.
–
Generazione Critica is part of Mapping the Studio, a wider project that is promoted and organized by Metronom under the patronage of the Municipality of Modena and in collaboration with publisher Danilo Montanari Editore and Ostello San Filippo Neri, Modena.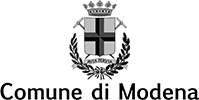 Generazione Critica è un progetto
promosso da Metronon con il patrocinio
del Comune di Modena e la partecipazione
di Danilo Montanari Editore
Generazione Critica è un progetto
promosso da Metronon con il patrocinio
del Comune di Modena e la partecipazione
di Danilo Montanari Editore